Welcome to the APROA public page
For members without access credentials, look to the bottom of this page.
HAPPENING NOW

Attention members!

Our annual meeting, elections, and dinner is announced, even during these tough times when it's still hard to have social events.

Log in to see more information on this year's annual November event.

Ballots have been mailed out, along with a reminder of the annual meeting and dinner.

Sign in to the Members Only pages to see all the details or go to our Facebook page for more official information.



RETIREE JOB OPPORTUNITIES

A large security company has reached out to APROA to offer job opportunities to our retired police members.

We have agreed to forward their invitation to our members, so log in to see the details.




APROA regrets to inform our members of the recent passing of
six of our former colleagues.

They served as we all did.

Log in to see details, or go to our members' Facebook page for more discussion.




Trustee Kathy Buttke continues working on a database of deceased APD members. We are impressed with the amount of work she puts into this. She is open to members' suggestions and input.

The In Memoriam button on the Members' pages main menu is active.



ADVANCED NOTICE: Retiree range qualifications have been reduced to once per quarter for 2021. We have attached the schedules (on the Members page) so that you can begin to plan your qualification.



Reduced-cost group Rockies games for members will hopefully be a thing again next year.

We'll let you know if and when we are able get our reduced APROA rates for the coming Rockies season.



The APROA board met on January 31st, 2020, and the minutes have now been posted (on the Meetings & Minutes page). Meanwhile, persuant to the recent member-approved changes to our Charter and Bylaws, the board has now appointed two members to fill the vacant VP and Trustee 2 positions.

We welcome them and hope that you will do the same. The Governing Board page is now updated. Log in to see the details.

Also, we are actively seeking activities and benefits for members in 2021. Since 2020 was a rough year, we hope to make the next one a better year. Please give it a thought and offer a suggestion to any board member.



New activities for the new year will be planned soon, so please send your suggestions to the Governing Board for consideration.

You can contact us on our Facebook page as well.


Dear Aurora PD Retirees:

Aurora PD PIO McCoy and Aurora TV Channel 8 Producer Alexis Kikoen are producing a short history documentary about Aurora PD. Alexis wishes to interview five to ten retirees from various units, e.g., K-9, MCU, Patrol, CSI, Dispatch, who have stories to tell.

The interviews will be conducted at the new Channel 8 Studio in the City Building or in your home, if you wish, and there is enough room in the home for lighting, cameras, people, etc.

Alexis will ask questions about the changes you observed during your career - for better, for worst; why you joined APD; most interesting tasks; most challenging calls, and most rewarding experiences.

If you have APD memorabilia you are willing to share for the documentary, the items will add visual interest to the documentary.

(This is an evolving project, and dates have been... fuzzy. The project is still a "go" supposedly, but when things will get "going" is not yet firmed up. If you are interested in participating, please contact Kathy.)

Kathy Buttke
APROA Trustee
(for Kathy's contact information, log in or ask on our Facebook page)

---
ATTENTION MEMBERS: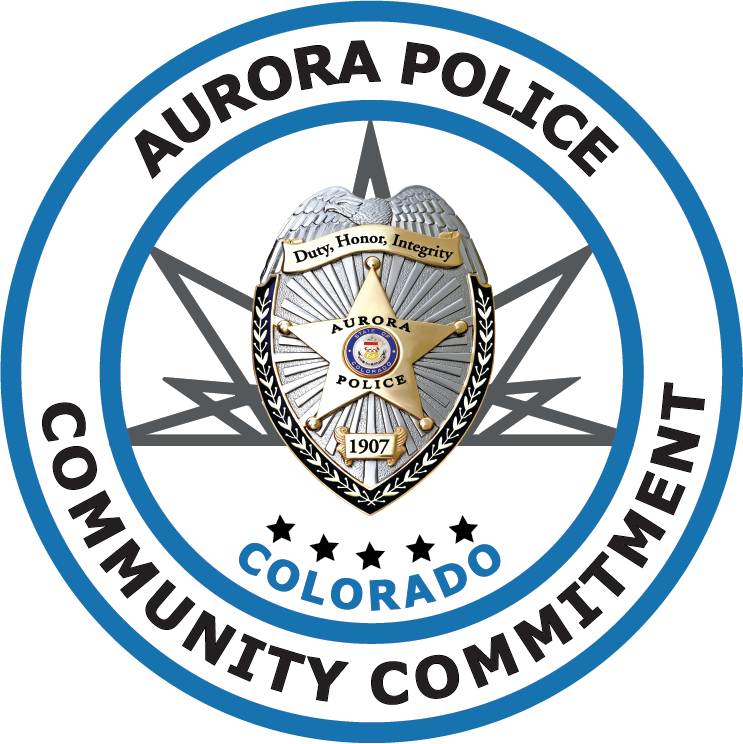 October, 2018: Updated psychological services are now available to all APD members and many volunteers, with expanded coverage and more resources. There is also a new, reduced-rate service available to all retirees.

Since this is a publicly-viewable page, details won't be published here. Members can log in to see the details, or any current or retired APD member can contact Sgt. Mike Pitrusu or Ofc. Emily Hitchings for more details.



Your Governing Board will be meeting soon to discuss the next year's activities.

Please send your suggestions to any board member. If you are interested in either of the two vacant board positions, let us know.

Contact info for the Governing Board is on the Members' pages and they can also be contacted on our Facebook page.



LEOSA state by state: Why are retired police officers having problems?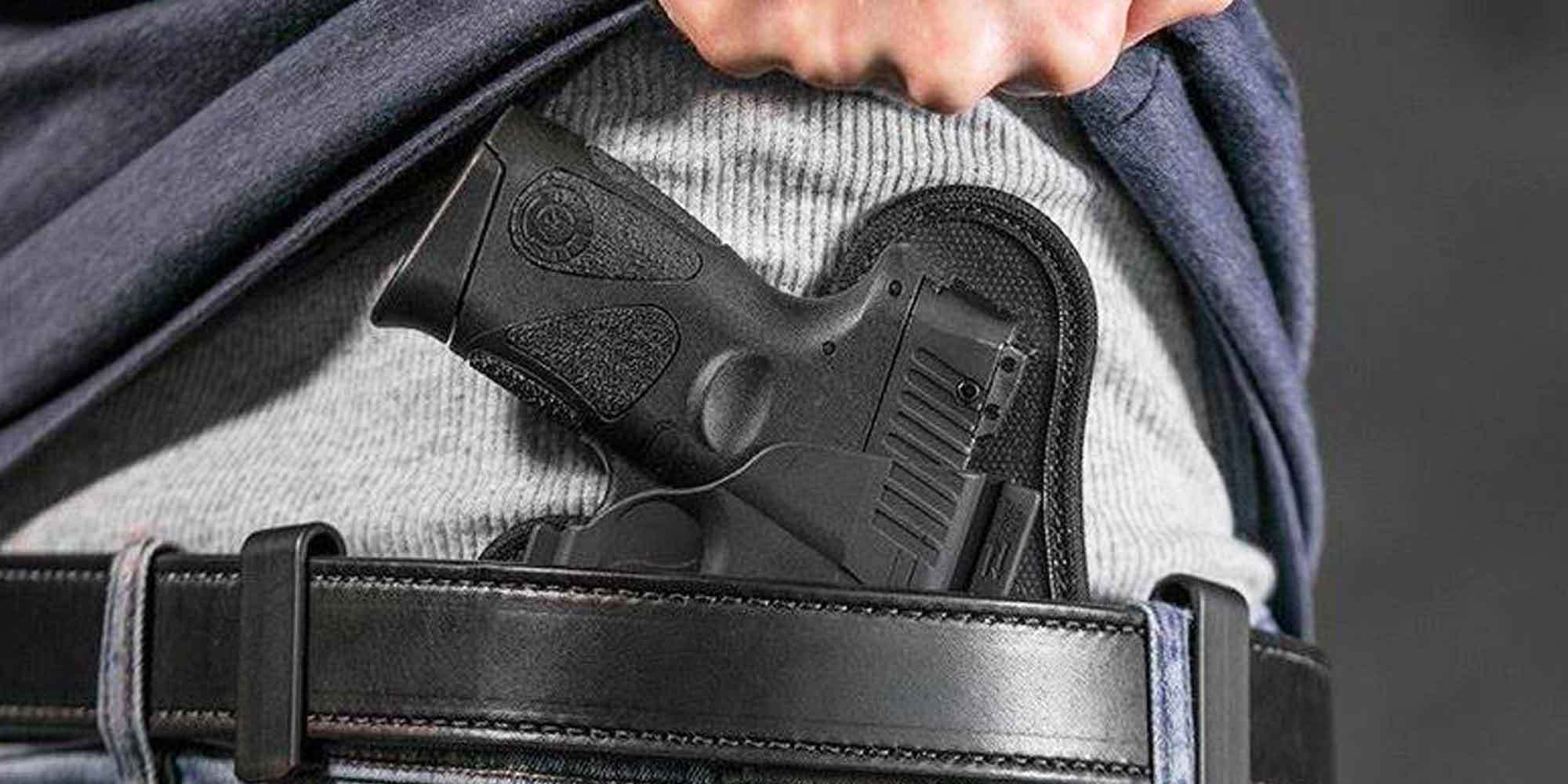 See this article for news on the changing circumstances of the Law Enforcement Officer Safety Act (LEOSA). Click the image above.



It's time to consider getting your 2021 dues paid, but hold on a bit. Dues reductions for 2021 are being discussed. Go to the public Membership page to see your dues payment options.

Members can get their yearly dues paid at any time.


One of our members, Randy Neri, has published his first novel.

Blood Letters, a psychological thriller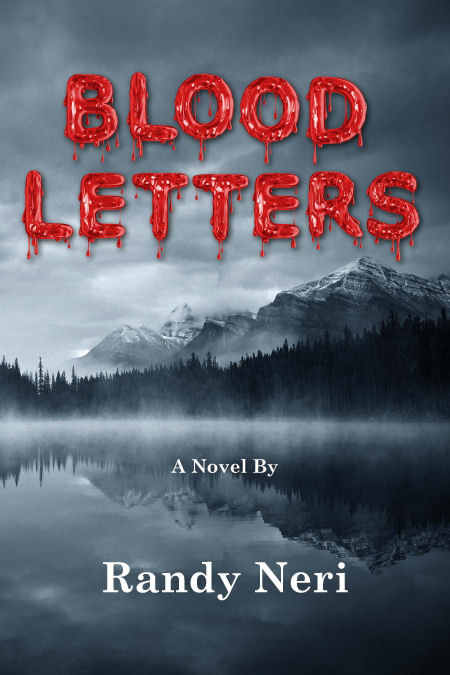 From Randy:
For those of you who don't know, I just published my debut psychological thriller novel, "Blood Letters." It's available to order in hard cover from most book stores at $29.95 and it's available on Kindle, too, for $9.99. I hope you'll check it out and if it's the kind of novel that interests you, give it a read.






Both Old-Hire and New-Hire retirees should be concerned about a threat to the Social Security status of your pension. Sign in to see the information and an appeal for your awareness and response. We have a form you can use to support this effort. This legislative effort has been prolonged, and is still languishing in Congress.

Committee activities always underway. Volunteer your help and experience.

Honorary Membership was awarded to Glenn Spies, and we were very happy to have Glenn at our September 2016 meeting.



---
RECENT EVENTS

On June 16th, 2021, members enjoyed a night at The Comedy Works, with Vinnie Montez as the featured act. A lot of his cop-based humor provided for a great time.
Tickets were free for APROA members, so that was good.



The 2019 Annual members meeting, special vote, and elections were held on November 7th, 2019, in Aurora. All members running for board positions were elected. Also, the special vote to amend our Constitution and Bylaws was approved by the membership.

Congratulations to our new APROA president, and to the returning board members. Sign in to see more details.

Members can go to our Facebook page for more discussion.
Send any questions to secretary@aproa.net



We were at the Rockies game in September against the Milwaukee Brewers.

*** Fireworks game! ***

Rockies Win! Great fireworks, too!

Raimel Tapia pinch-hit a Grand-Slam right after we were recognized
on the big screen.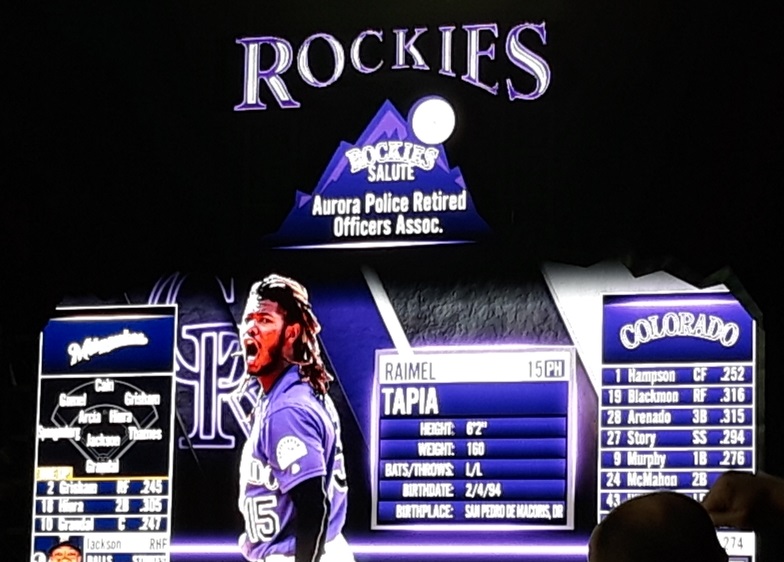 A social gathering was held at Legends Sports Grill in September 2019, and APROA provided beverages and food. Lots of people showed up.



The 2019 APD Annual Family Picnic was a blast!
Now including Police and Fire Rescue Department familes, the turnout was even bigger.
Log in to see the photos.



2019: The Third annual APROA BBQ and reunion was wonderful. Almost 50 members and guests showed up and we had a great time. Photos have been posted on our members' Facebook page.



The Rockies game on May 5th, 2019 against Arizona was an amazing
come-from-behind win and we were glad to see it.

Several APROA members and guests were there.



A social gathering was held at Legends Sports Grill in April, 2019, and APROA provided beverages and food. Lots of people showed up.

Photo on the Event Calendar page.


Earlier events are in the Event Calendar
---
Attention All Members,

We want and need your suggestions for what would interest you as well as the direction you want your association to move. What can we do for you, and what can we do for each other?

Your association depends on your support, through both your continued membership and your participation in the numerous events planned for the coming years.


---
If you'll help recruit new members who want to participate in events and activities, go to the Public Membership Application page for the application information for APROA membership. Aside from your membership, we are asking for your participation. Make a suggestion, attend a meeting, help with a committee, go to the events that are being scheduled. We are all part of this community.

This is a limited-content public page for this site. Keep in mind that this site is very much "under development" and will be for some time.
Registered members who have been assigned a username and password can SIGN IN to access the complete website and its current content. If you are a Member but have not yet been given access credentials, please contact the webmaster@aproa.net.

After your active membership has been verified, the webmaster will (by default) assign usernames by first initial(s) and last name and will assign a password. If you prefer a specific username and password, please include that in your request.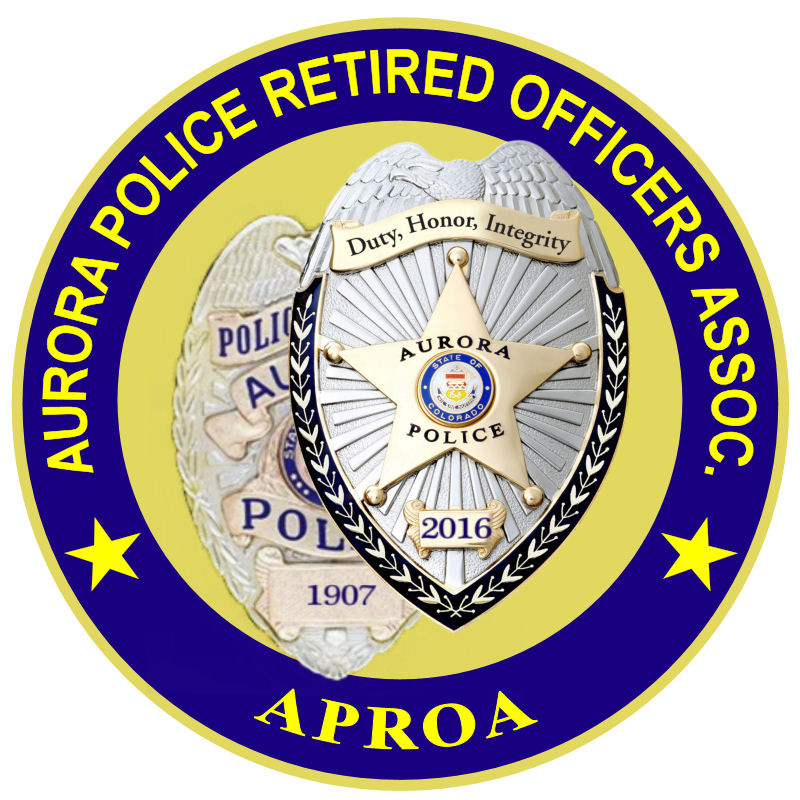 APROA merchandise is being considered, perhaps for fund raising. We're open to suggestions.
Also, a member challenge coin has been produced and distributed!
You can learn more about it on the Facebook page.

---
Note: If you find any information, links, or documents on this site to be wrong or out-of-date, please notify the webmaster@aproa.net so it can be corrected.